What Are The Pros And Cons Of Hair Extensions?
Hair extensions have become a common beauty accessory that millions of men and women use to improve the way their hair looks. It's a straightforward process that allows people to choose what type of hair they will be wearing and it can be an excellent way to improve thinning or short hair. There are four types of virgin hair extensions which have colorful I-tip, U-tip, Clip-in hair and Tape-in hair extensions.
I am here today to cover the pros and cons with hair extensions as well as give you insight into the hair extension world to help you determine if hair extensions are for you and what type you may like best. 
List Pros Of Clip-in Hair Extensions
These are the hair extensions that clip into your natural hair, through clip-in hair extensions that are sewn onto the weft of the extension. They usually range in width for different areas of the head, from one clip for the area in front of the ear, to three or four clips for the back of the head.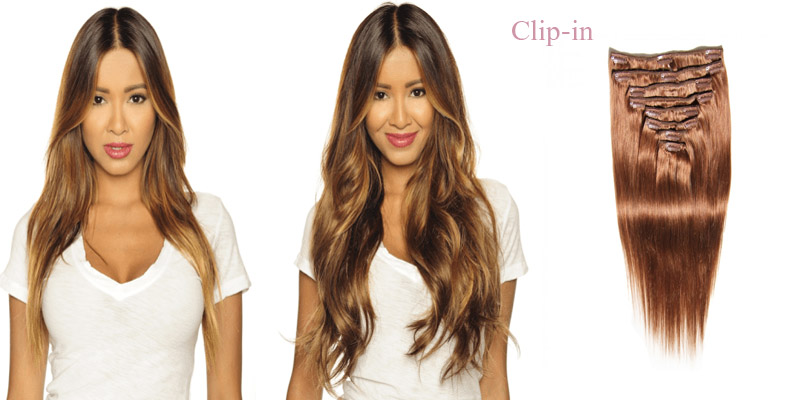 Pros of Clip In Hair Extensions
Gives the wearer lots of versatility as they can be put in or taken out on a daily basis.
There is no commitment, so color and length can be changed whenever you like.
They are very easy to put in and take out, with no need to go to a salon.
Compared to other extension methods, it is relatively affordable.
Will cause minimal or no damage to hair.
Cons of Clip In Hair Extensions
Although real hair versions are available, clip in extensions are usually made from poorer quality synthetic hair.
They can't be worn for long periods of time and need to be removed before sleeping.
As the clips are somewhat bulky, they may not be suitable for thin hair. And do not work well for updos.
They can fall out or shift over the day.
Without proper care, they will only last for a few months.
List Pros And Cons Of Tape-in Hair Extensions
Tape-in hair extensions are a relatively new method of hair extensions, which are applied with a polyurethane tape, either double-sided or single-sided, depending on the thickness of natural hair.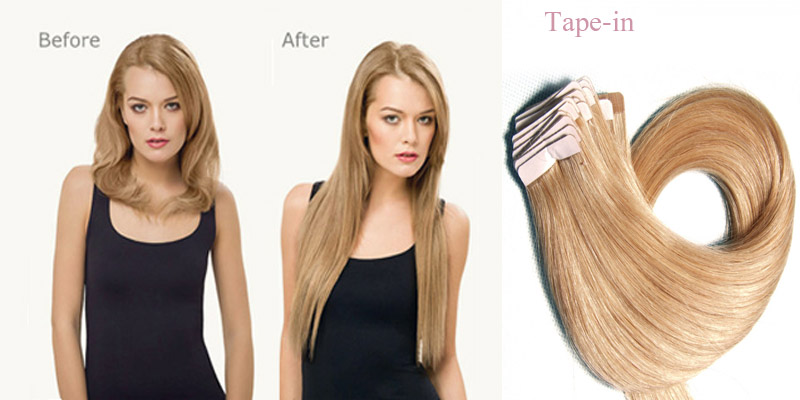 Pros of Tape-in Hair Extensions
The process is completely pain-free, and the extensions are easy to apply and remove
Application time is remarkably low.
Because they can be treated just like natural hair, they are very easy to maintain and take care of.
Cons of Tape-in Hair Extensions
Because the double-sided tape used in this type of extensions can be somewhat big, mobility can take a hit.
Depending on the material used by the manufacturer, there's a chance that the tape will be visible through your natural hair.
Made out of low-quality hair in most cases.
List Pros And Cons Of U-tip Hair Extensions
Keratin U-tip bonds lined with silicone are attached to the hair using a heating element. Your hair is placed between the U-tip and sealed with a hot extension tool that melts the bond to your hair. The silicone lining of the U-tip creates a barrier to protect your natural hair. The bonds are attached close to the root, leaving some space to allow natural movement of your hair.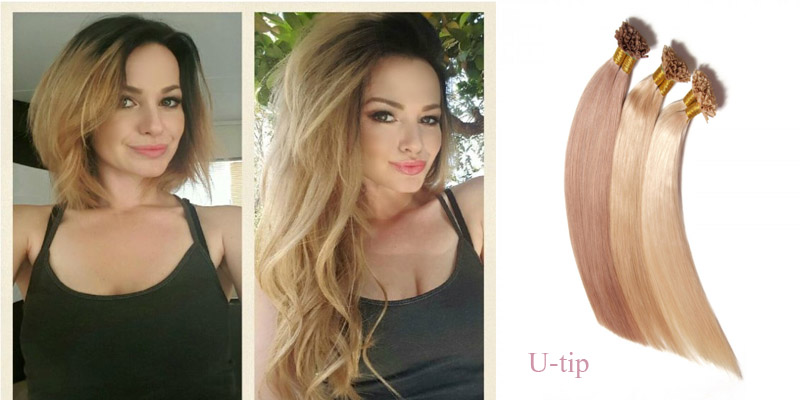 Pros Of U-tip Hair Extensions
If the bond is small enough it will blend seamlessly into your hair.
If done correctly there should be no discomfort.
Should last 4-6 weeks if taken care of properly.
Ideal for those with thick hair.
Minimal styling limitation, like your own hair, very natural.
Cons Of U-tip Hair Extensions
The heat used to apply the extension can damage hair.
Removal can be damaging if the right product is not used and not done correctly.
If the strand is not placed corrector can cause comfort.
Not recommended for those with fine hair who would like a lot of volumes.
Can slip off over time with the use of conditioner.
Has one of the longest application times, with the norm being around 6-8 hours.
List Pros And Cons Of I-tip Hair Extensions
I-tip hair extension method where small pieces of your hair are pulled through a small bead or lock and clamped shut with a hair extension pliers.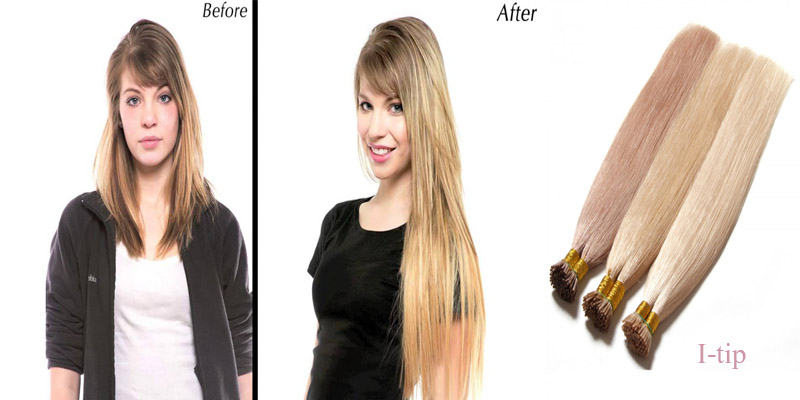 Pros Of I-tip Hair Extensions
Can be easily moved up the hair shaft, meaning they're a cost-effective option.
Last for around 12 months.
Relatively pain-free application.
Cons Of I-tip Hair Extensions
Have a tendency to slip down the hair shaft, and as such, require frequent attention.
Typically made from low-quality hair that will need trimming.
Metal I-tips extensions are particularly damaging to your natural hair. When heat is applied, such as with a blow-dryer, the metal heat amplifies the hair inside the clamp and can cause breakage.
So there you have it! Now you know the pros and cons of hair extensions in general and you can choose the best and most suitable hair extensions for your beauty. While hair extensions give you the liberty to play with your look, they can also drastically damage your hair if gone wrong. So Much like your own hair, extensions need some love and attention. Be careful with wet hair, and try to dry your hair naturally, using your fingers to gently brush through any tangles. 
---